Apostle Suleman Replies Those Who Criticized Him For Praying For Ekweremadu, Threatens To Block Them
Apostle Johnson Suleman, a Nigerian televangelist and the senior pastor and general overseer of Omega Fire Ministries International, has taken to social media to reply to the people who criticised him for praying for Ike Ekweremadu and his wife, Nwanneka Ekweremadu, who were arrested in the UK over organ trafficking, as claimed by the metropolitan police.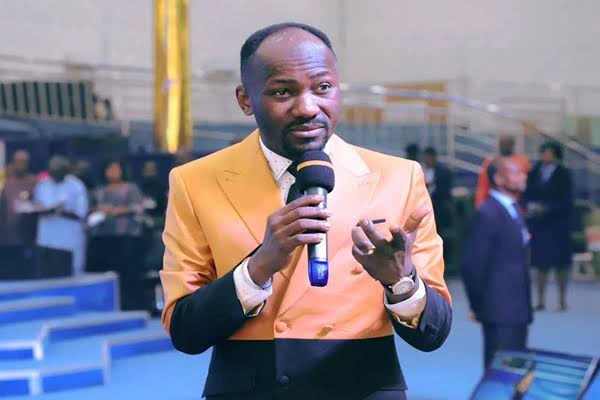 The popular pastor prayed for the release of the two and for the speedy recovery of their daughter. He posted the message on his verified Twitter account and this sparked various reactions from fans as they criticised him for praying for an alleged drug trafficker.
In this regard, Apostle Johnson Suleman advised those people who were not satisfied with the way he prayed for them to take their hate somewhere else. He also threatened to block them as that is his new way of solving relationships.
Speaking through his verified Twitter handle, he said, "I just made a prayer for all those involved in the issue of the former deputy senate president and I see reactions. Since you have become the law court, take your hate somewhere else and don't join those I have blocked..even a confirmed thief on the cross,Jesus prayed for him. "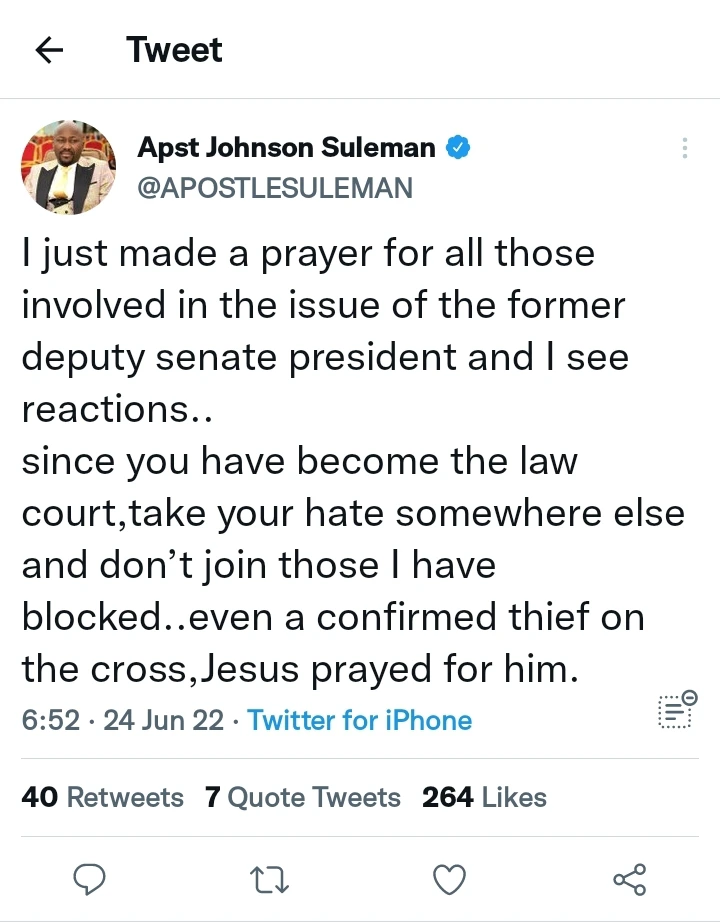 Dear esteemed readers, What is your opinion concerning this?