Aisha Yesufu Reacts To Deji Adeyanju's Claim That Peter Obi Will Not Receive 3% Votes In the North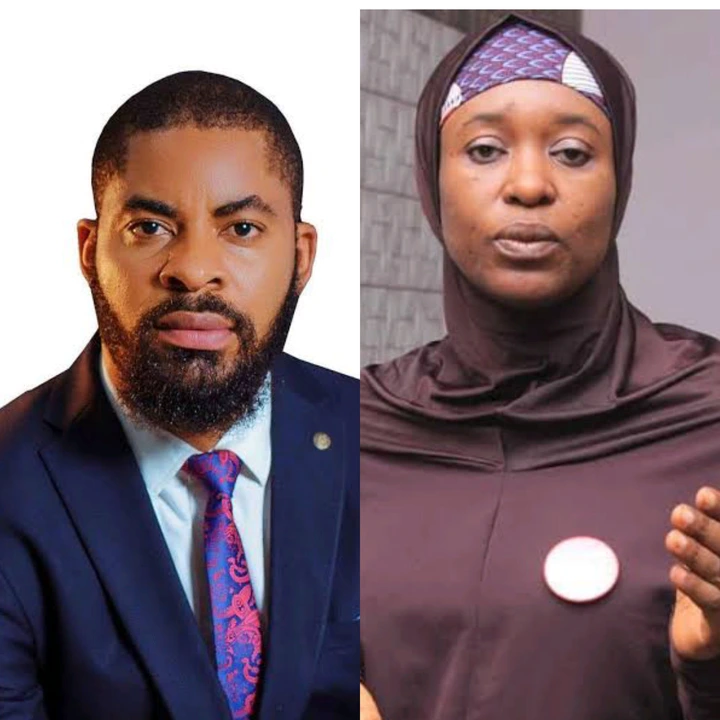 Deji Adeyanju, a well-known human rights activist, stated earlier today on his Twitter page that "In Nigeria's northern states, Peter Obi won't receive more than 3% of the total votes cast." No Southern state will also elect Kwankwaso with 3 percent of the vote. The obstacles we face in 2023 are incomprehensible to the blind. Because of this, opposition parties ought to band together unless they are supporting Tinubu. "
In response to this message, Aisha Yesufu used her verified Twitter account to respond to Deji Adeyanju.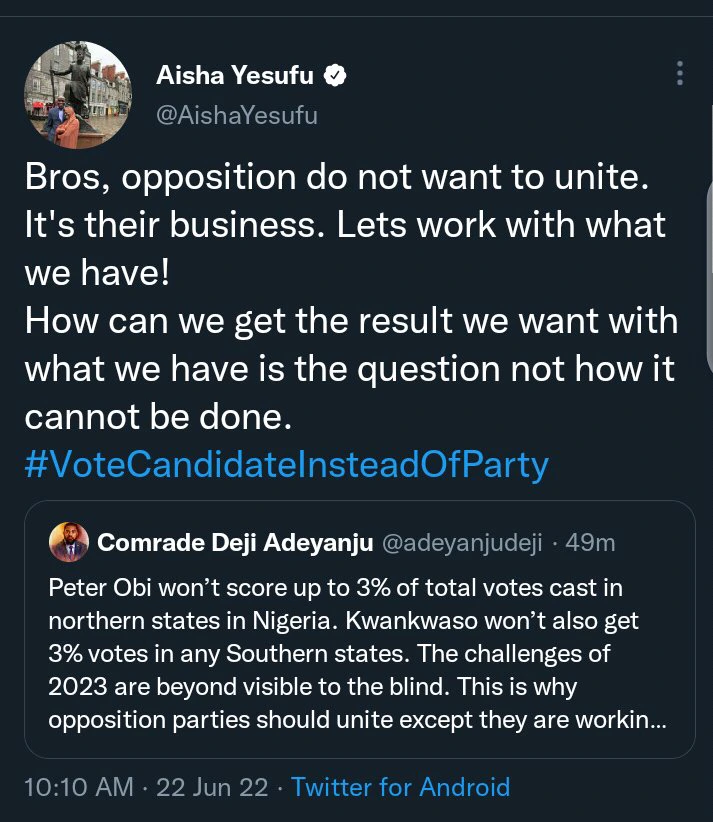 She stated on her Facebook, "Bros, the opposition is not interested in cooperating." It concerns them. Let's make the most of what we have. The question is how, not how it cannot be done, but how we can obtain the outcome we desire with what we have. Elect the candidate rather than the party. "
There are rumors and speculative claims that Rabiu Kwankwaso and Peter Obi may work together in some capacity to defeat the PDP and APC in the upcoming presidential election.Deji Adeyanju was instructed Deji Adeyanju to leave the opposition party alone if they refused to come together. Additionally, she counseled voters to support their preferred candidates rather than political parties.
What do you think of the statements made by these two activists?