For anyone who has been very active on social media, you would probably already know that Nigerian skit maker Mr Funny popularly known as Sabinus has been trolling popular cross-dresser, Bobrisky for sometime now. On more than one occasion, Sabinus has often referred to Bobrisky as "Senior Man", much to the annoyance of Okuneye Idris Olanrewaju who once threatened that he would get him arrested.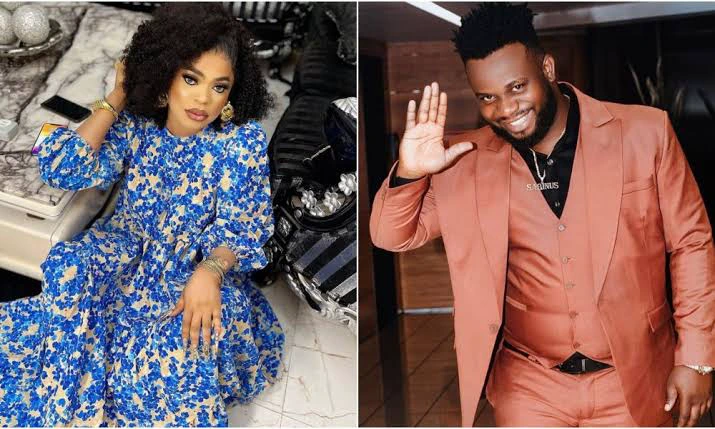 However, earlier today, Bobrisky who is set to become a land lady in Lagos announced through a 3 minute video on Facebook that he will be hosting a pre house warming party on the 19th of this month, with the main party taking place on the 3rd of September.
He said that only those with Asoebi will be allowed to attend her party. Reacting to the post, Mr Funny took to the comment section to congratulate Bobrisky, in his words he said "Congratulations Senior Man, 19th We Shut Down Lagos".
In reply Bobrisky told Sabinus "Thank You My Boy, But I Didn't Invite You For My Party".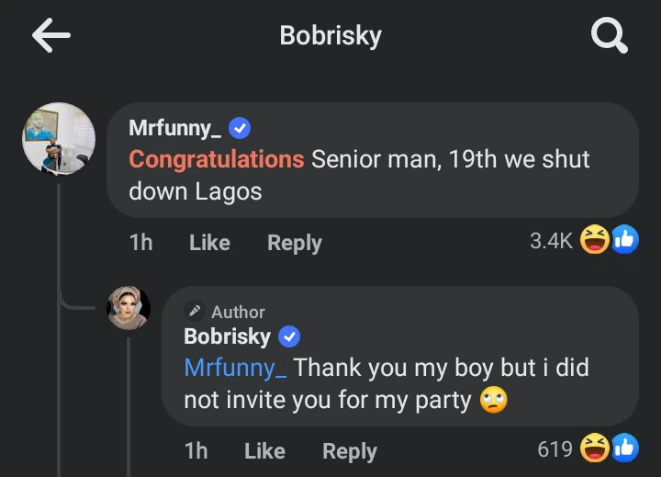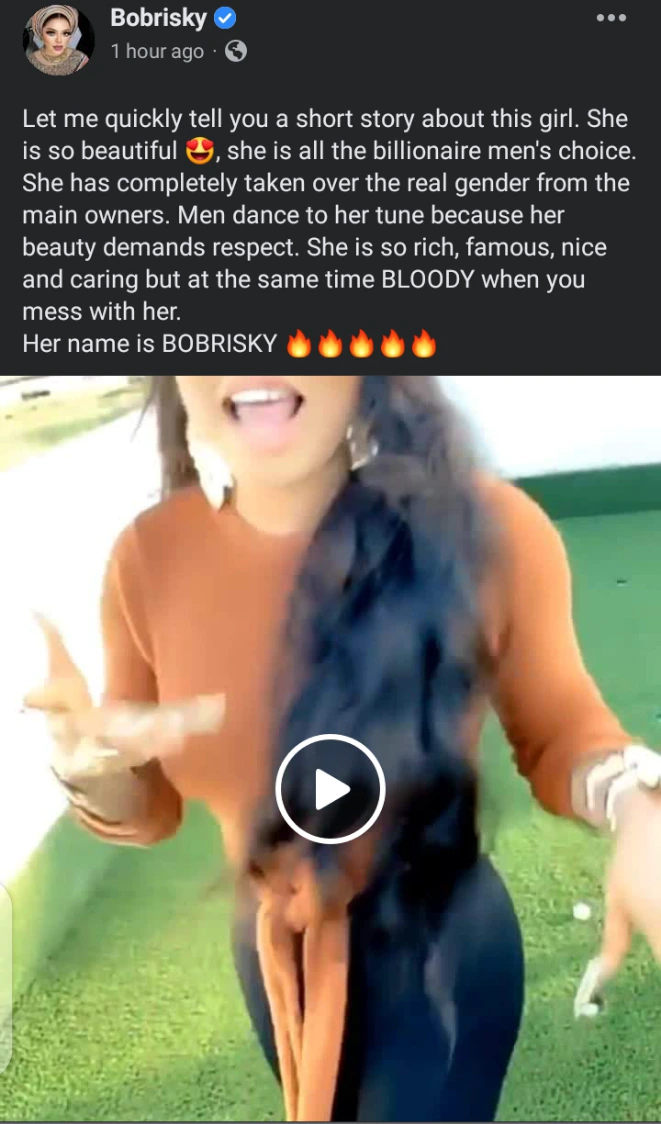 For the first time, Bobrisky didn't pick offence or made threats after Sabinus called him Senior Man yet again, which begs the question of whether he has finally come to terms with the fact that people will always see him as a man and not a woman like he once claimed.