There is nothing wrong with having a good time during one's leisure time as it could provide a long-lasting memory. Popular Yoruba movie actress, Simi Gold, is one of the celebrities who likes to use her leisure time to spend quality time on a outing and she did it this time by enjoying a ride on a ship. She also revealed to her fans that she has never enjoyed playing to this extent and that she only got one life so she is going to spend it to the fullest without minding what people will say.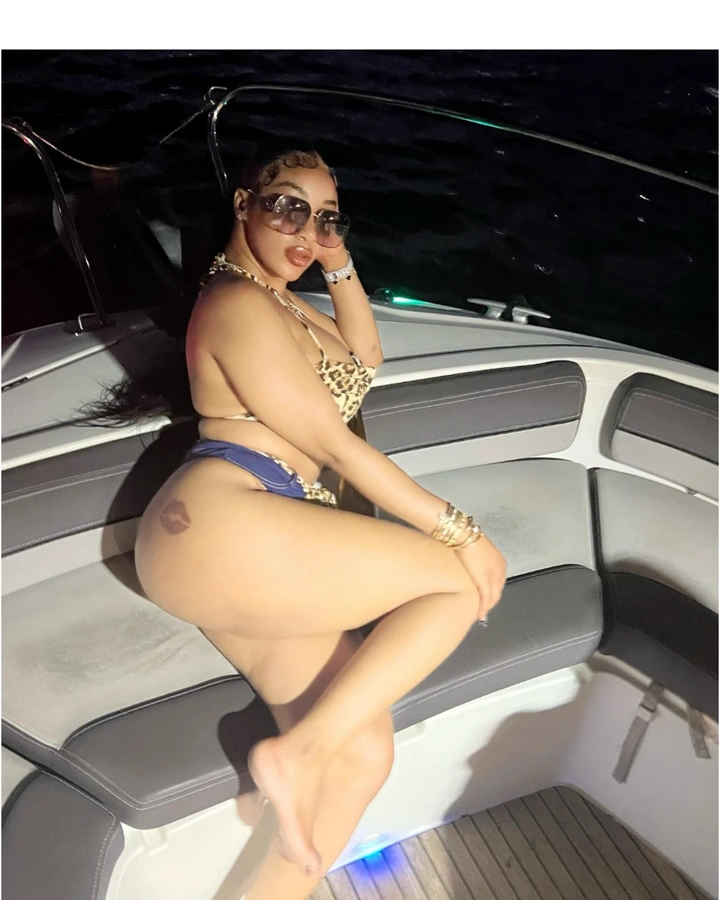 Simi Gold is someone who loves to show off on social media and has done so on many occasions as she likes to share her outing experiences with her fans. She has done exactly that on this occasion by going all out to enjoy a ride inside the ship in the middle of deep water. She looks beautiful in her swimwear outfit with a neatly done make-up and a gorgeous looking hairstyle which enhanced her beauty as she took the pictures in different postures.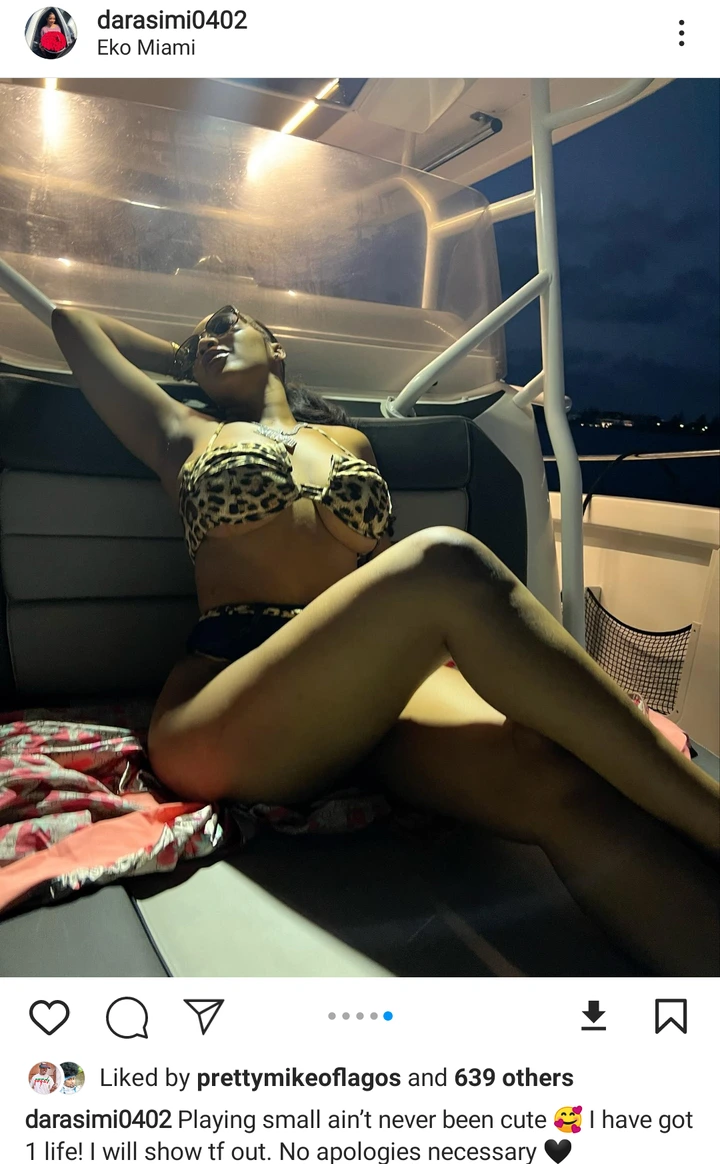 She wrote a caption where she told her fans that she has only got one life and vowed to enjoy herself. She said, "Playing small ain't never been cute, I have got one life, i will show it out, no apology necessary". This statement shows that she is willing to keep enjoying her life without minding people's opinions and that she will not apologise to anyone for enjoying it.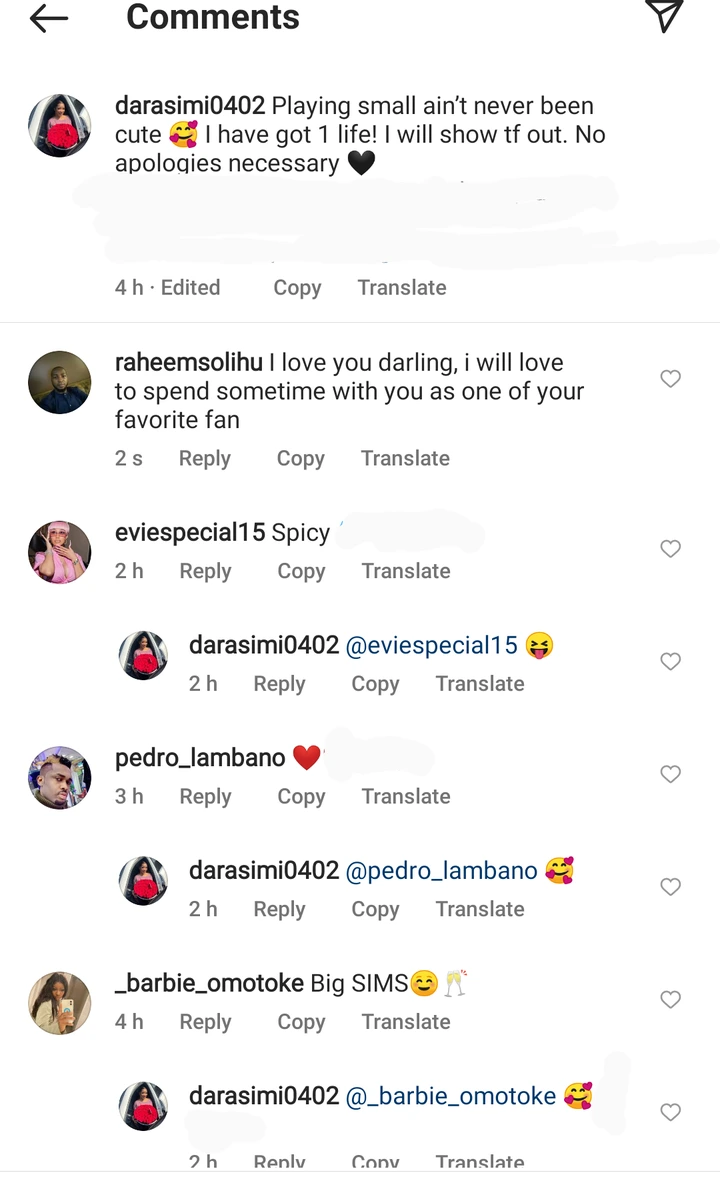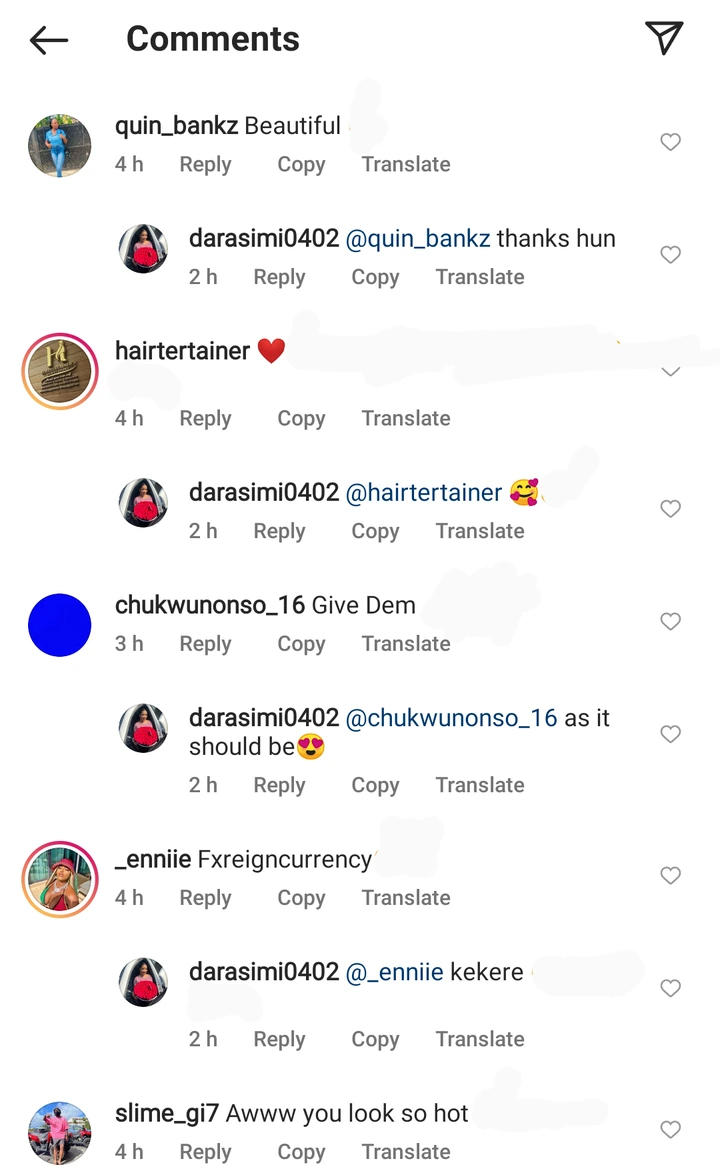 Some of the people who came across the post were left with no choice but to react to her caption as they agree with her to keep enjoying her life, while others who were impressed with her outfit reacted in different ways on her Instagram page.