Crossdresser Bobrisky's former PA and adult film actress, Oye Kyme has recently taken to social media to talk about her s€x tape that was released and how people relate with her due to the fact that she is a porn star.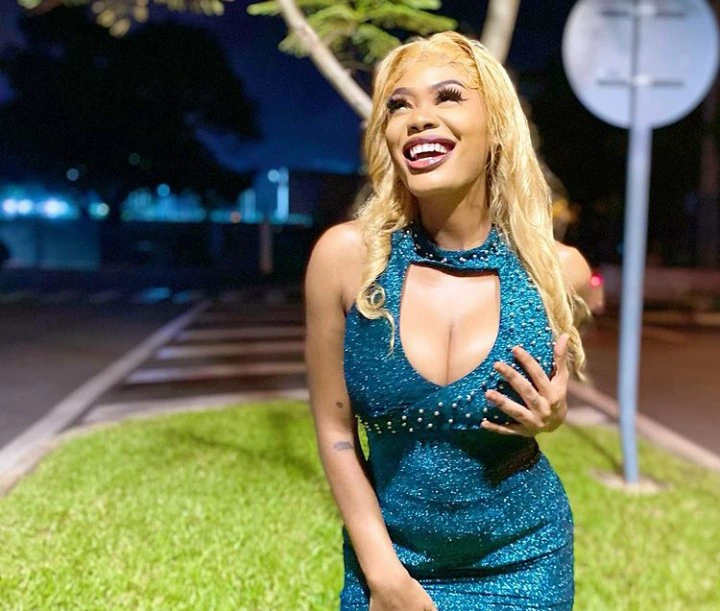 Speaking in a recent post shared on her Instagram story, Oye Kyme lamented how most guys want to date her but they all want to do it secretly because they are ashamed of her. She added that as for her, she is not ashamed of anything because she was born before shame.
Oye Kyme spoke further talking about her intimate tape that was leaked. She said she is a lover of s€x but the only mistake she made was to let the video leak to the public.
See Oye Kyme's post below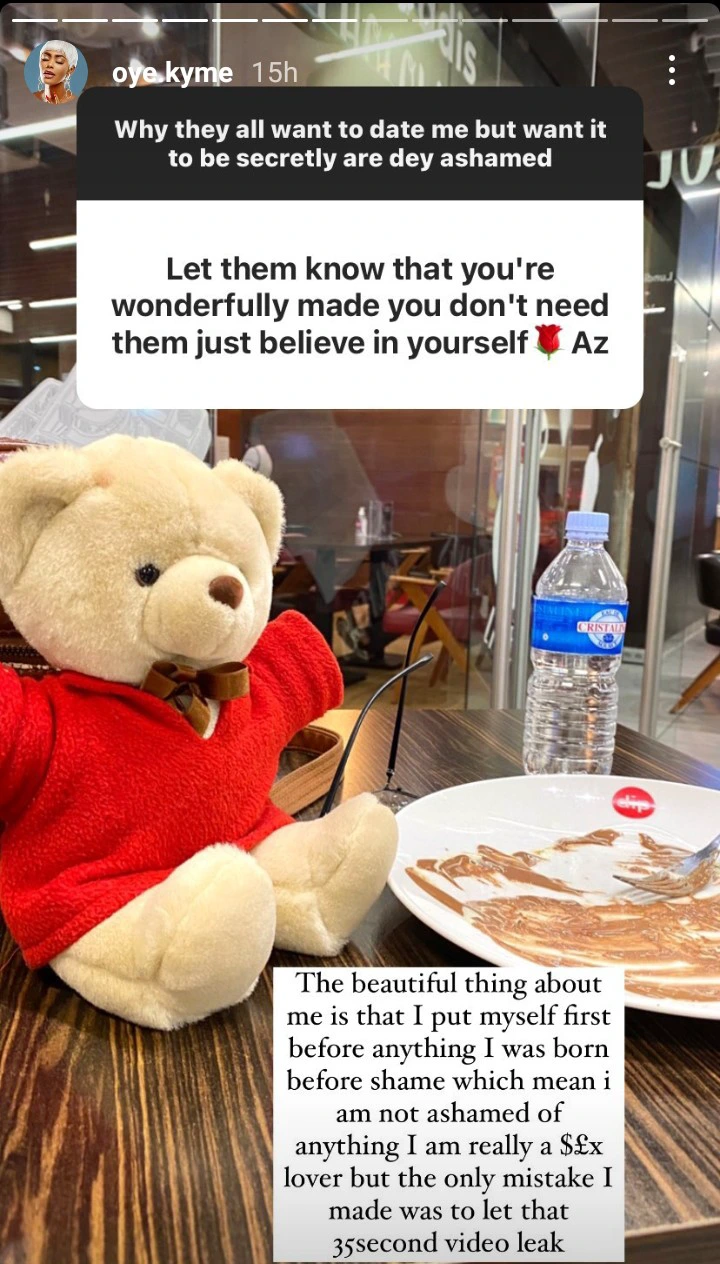 This is coming after Oye Kyme took to social media to complain that because of her tape, she cannot go out because a lot of people recognize her. She added that she did not expect the video to trend where she is living because it has affected her social life.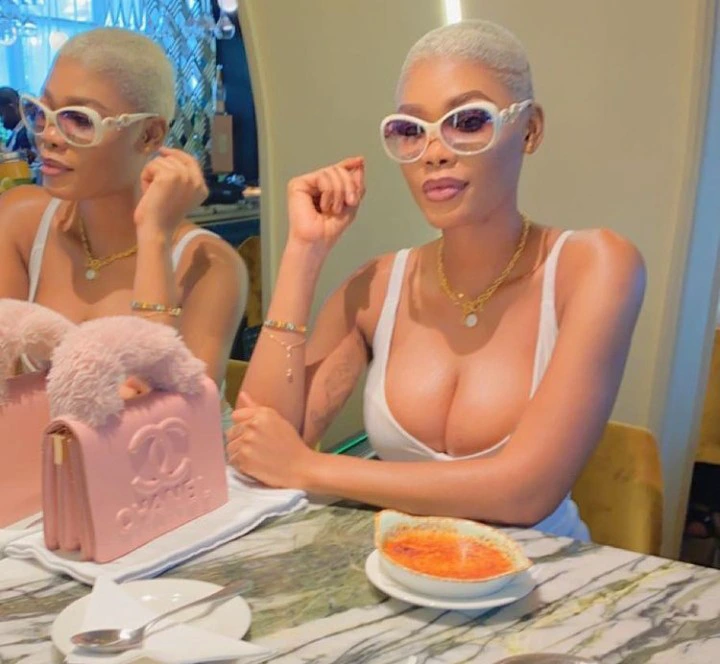 It also seems like the tape has also affected her love life. The adult film star can't find a man who would accept her publicly.