Most of us are quite familiar with some beautiful faces in the entertainment industry but it's always refreshing to see some new faces to add more value to what we've been enjoying in the entertainment industry for years.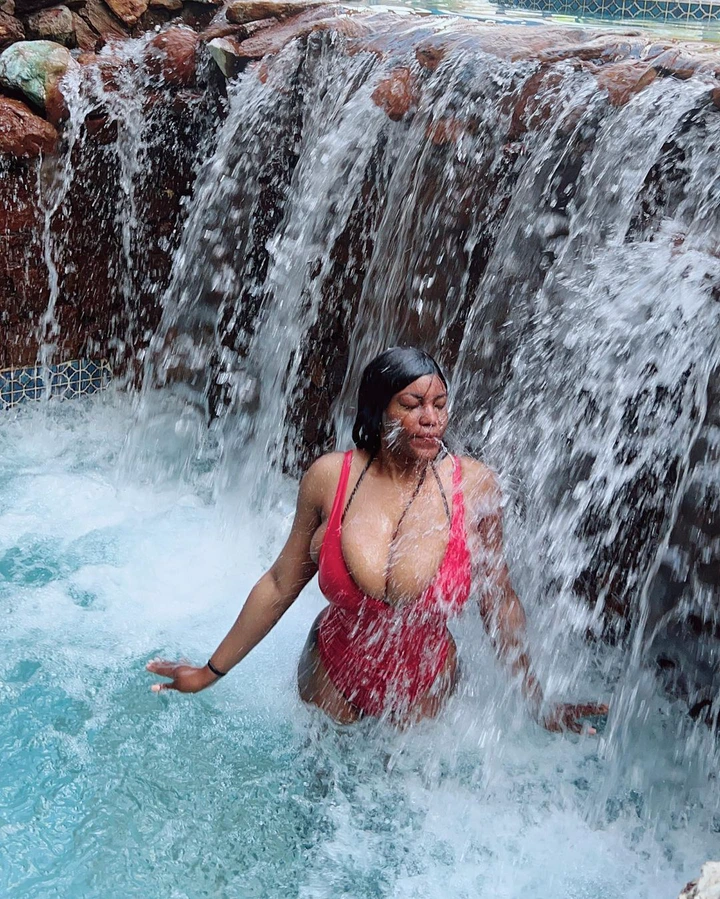 Plus-Size and beautiful fast-rising star, Mimi Ubini fits perfectly into this category because of her natural endowment and her special fashion styles.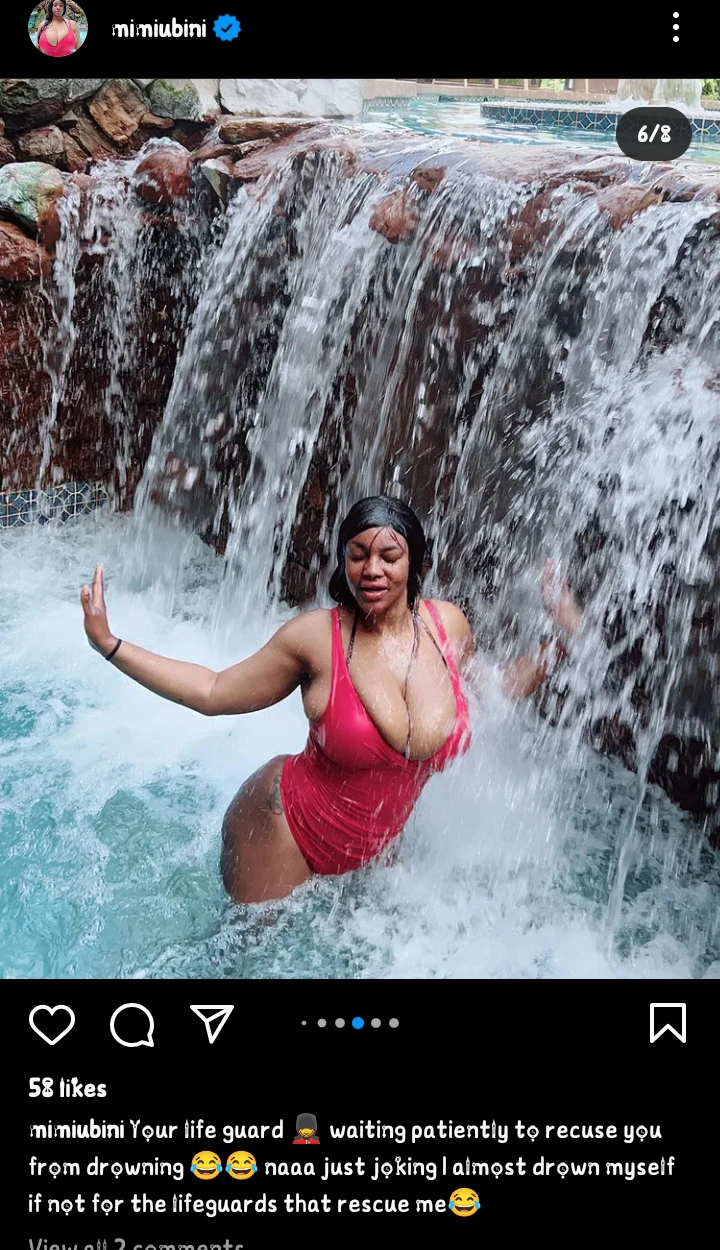 This beautiful lady took to her social media account on Instagram to share new pictures of herself as she spends quality time with herself at a pool in an undisclosed location.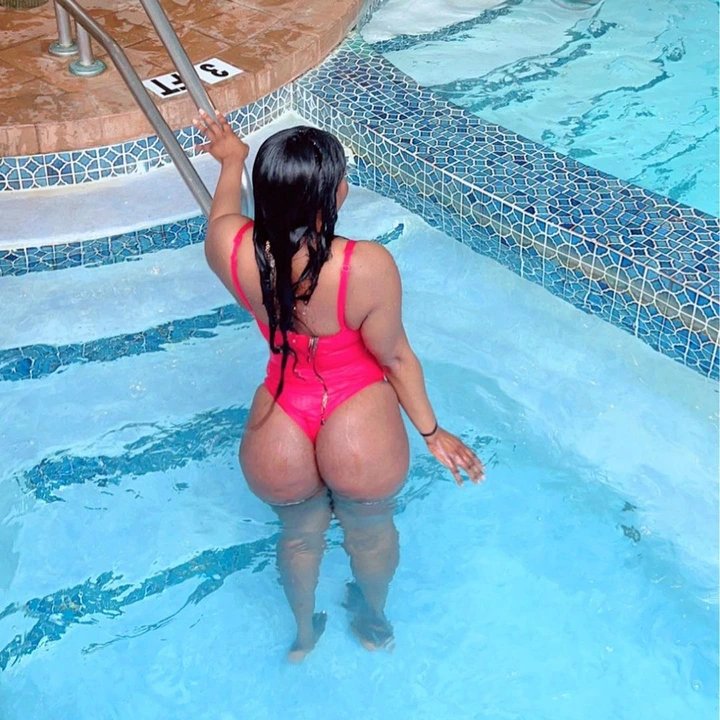 She posted these pictures with an interesting caption saying that she almost drown herself but she was lucky because lifeguards are there to rescue her.
She added that she has a nice time at the poolside but this might be one of her unforgeable moments at the poolside.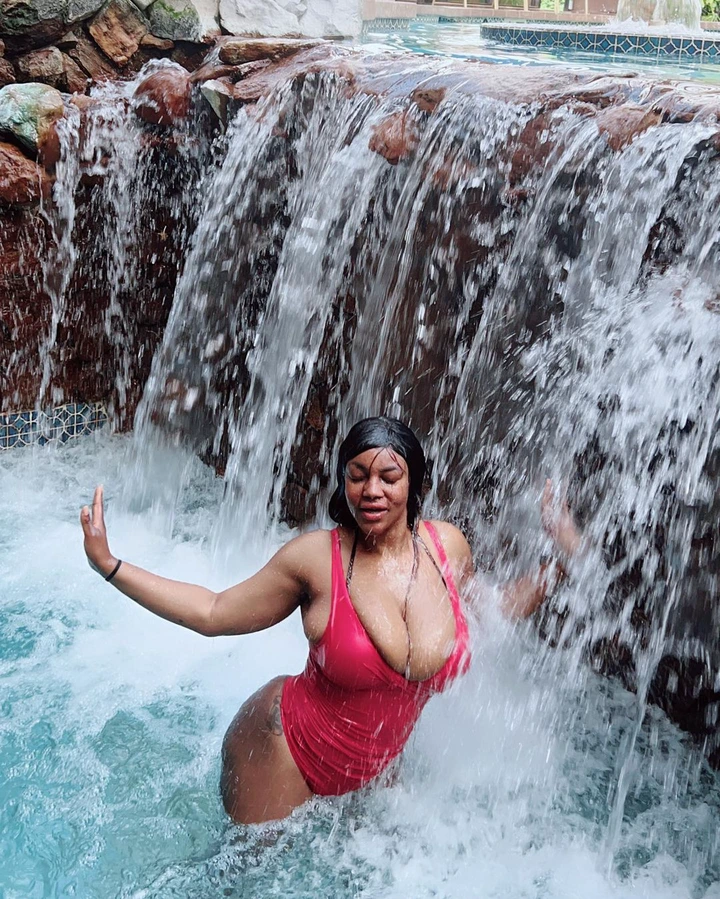 In other words, some of the pictures she shared from her outing are quite interesting because they can be considered as her way of inspiring new fashion ideas for her fellow ladies who are inspired by the way she dresses.
What are your thoughts about this lady's newly posted pictures and what do you think it's the reason why she almost drown?.