Day 5 of the Big Brother Naija reunion show was all about relationship talk as Ebuka stated that it would be the topic of discussion for the day. Angel, Jackie B, Yousef, Peace, and Sammie were the main characters in the discussion, as a video of them was displayed on the screen.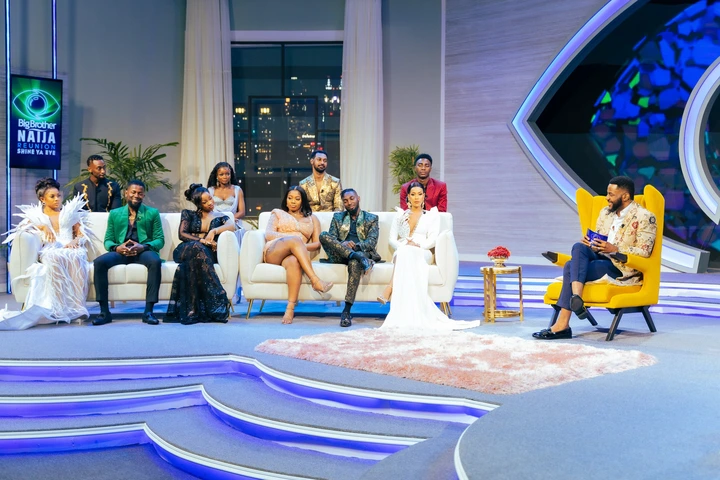 It can be recalled that Angel and Sammie started well in the house as very close friends, but the friendship later ended after both housemates had an argument over some issues pertaining to jealousy and flirting.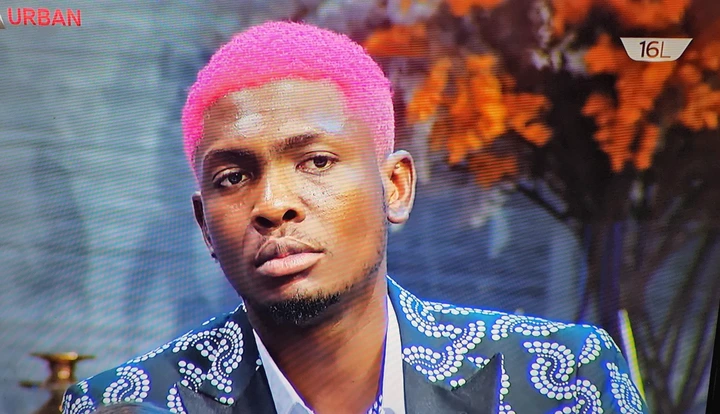 Sammie explained how their relationship started, pointing out that Angel was the one who came to her. According to him, "She came to me and we clicked." I liked her, but I didn't want to own up to that on the show, so I pretended as if I didn't. "
Sammie told Ebuka that Angel was a flirt, pointing out that he kissed so many people, including Kayvee, whom she kissed on his first day in the house. He was enraged when Angel kissed Kayvee during the truth or dare game and demanded to know how she could have kissed a new housemate on the first day of their stay.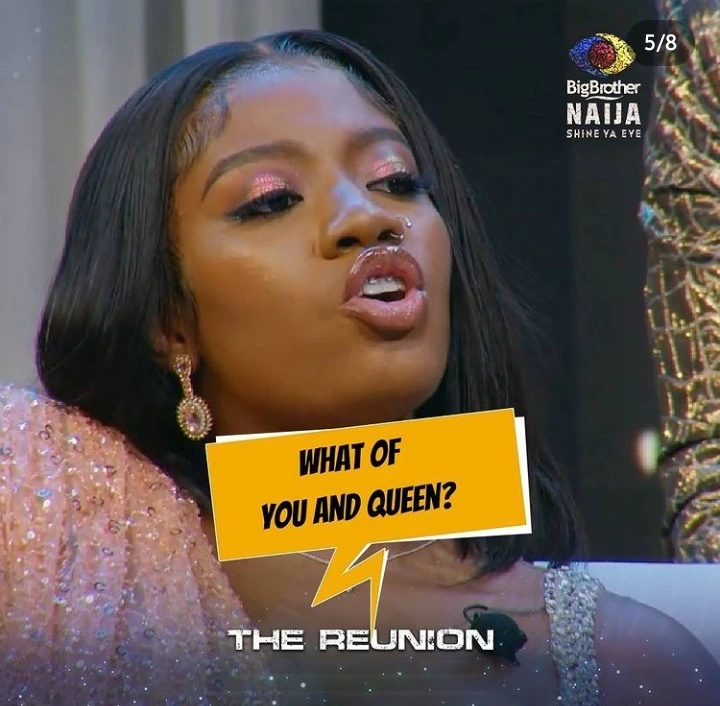 Angel told Ebuka that Sammie was a jealous type, and he was also a flirt. Angel noted that Jackie-B tweaked at Sammie, but she was not angry at him for that. Angel, while telling Ebuka the reason for ending the relationship with Sammie, noted that Sammie flirted with peace and she told him several times to stop it. Sammie, who really likes Angel, told Ebuka that Angel said a lot of ill-mannered words to him, but he didn't say anything. While revealing what he did to Angel, which no one was aware of, Sammie said he apologised to Angel for one week, to the extent of writing a letter.
According to him, "I apologized to Angel for one week for the wrong things I've done to her, and I even wrote a letter."
While concluding his statement, he said, "Nobody knew this, but only Angel did."