Tattoo is one of the oldest and most aesthetic means of modifying the body. A lot of people have gone extra miles modifying their entire body with various tattoos without pondering about the negative attention they might receive from people.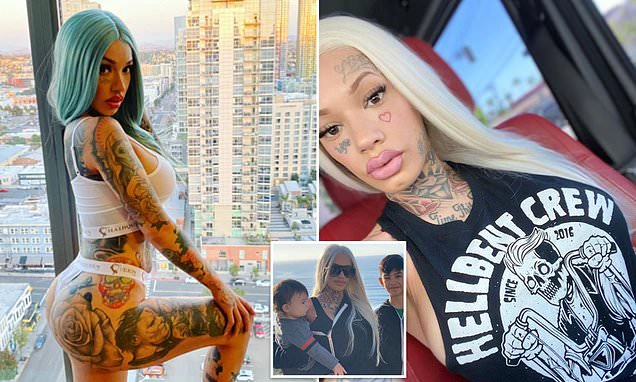 || Image credit: Daily Mail
Valerie Watson is a 34 year-old mum-of-two, and a painter by profession who's from San Diego, California. She got her first tattoo at an early age 14 when she discovered that she no longer fit in her in-born skin. Ever since Valerie got her first ink, she now have dozen of designs about 78% covering her body including about nine tattoos covering her face.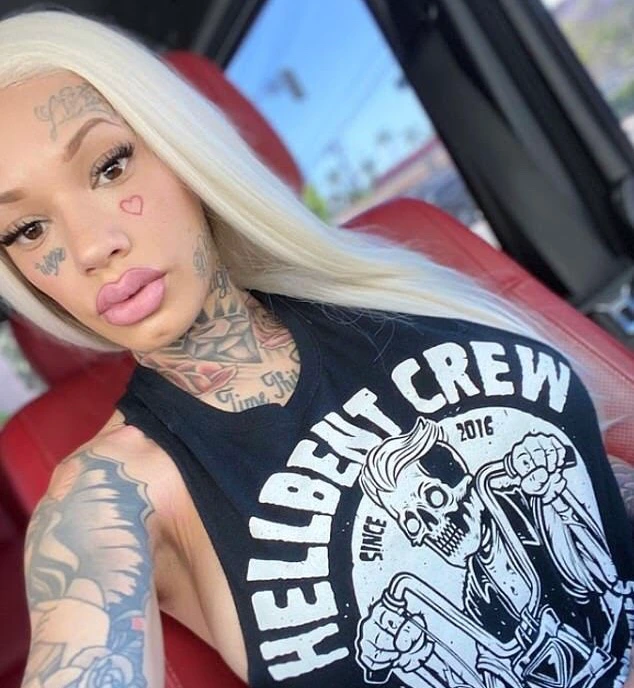 || Image credit: Daily Mail
As per her previous interview with Truely, Valerie has no plans on stopping anytime soon from inking her body. She feels comfortable in her (tattooed) skin and sees it as a look that she's comfortable with.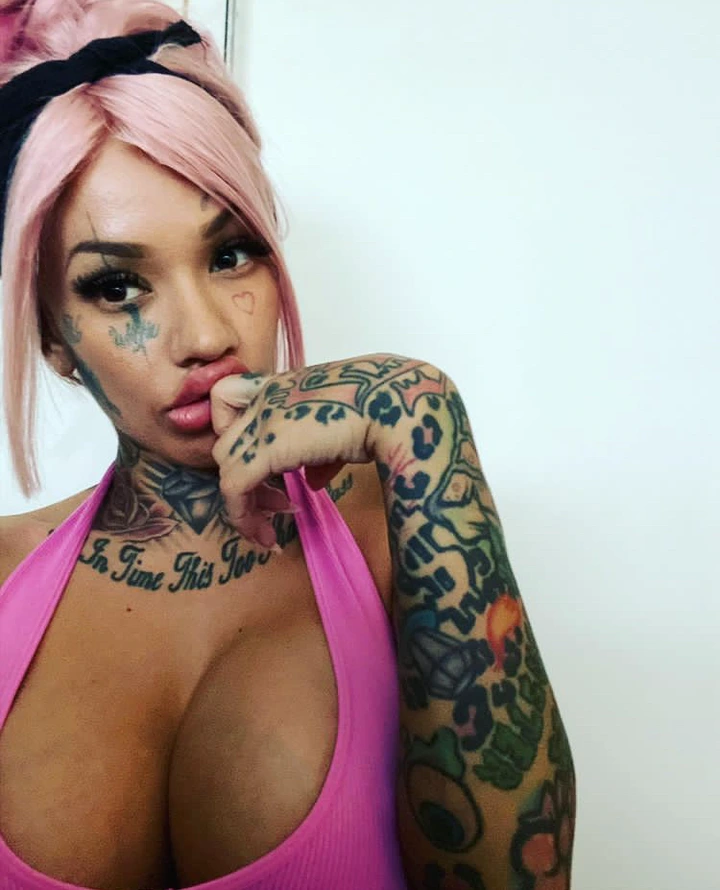 || Image credit: Instagram
Valerie, due to her obsession with tattoos, have received several criticisms due to her look. A lot of people had accused her for not setting a good example to her two kids. However, she wants people to know that she's still a great mom to her two sons and wants to clear up the 'misconceptions' about tattoos especially those on her face.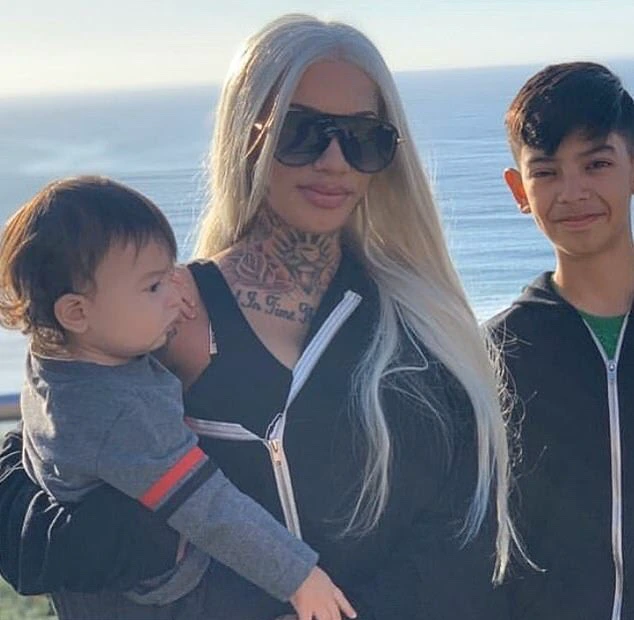 || Valerie Watson with her two kids/ image credit: Daily Mail
In an interview with "Truly", Valerie once described herself as a modern day Harley Quinn, said she uses her tats as a way to express herself and her art, and she loves to experiment with her look by also changing up her hair.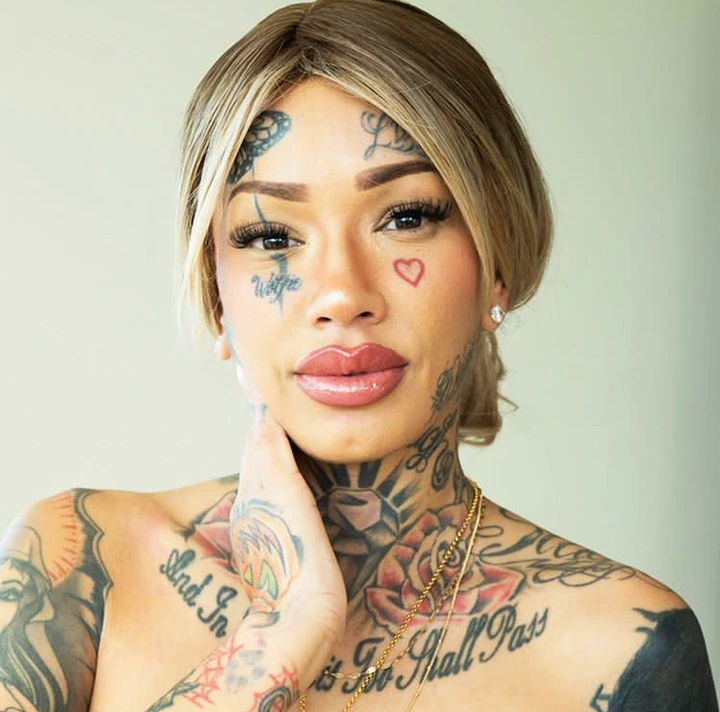 || Image credit: Instagram
Haven read about Valerie Watson, a 34-year-old mum-of-two, what's your say concerning her lifestyle?