Big Brother Naija star, Uriel Oputa has recently taken to social media to warn women about taking their relationships to social media over risks that men would be scarce in 2023.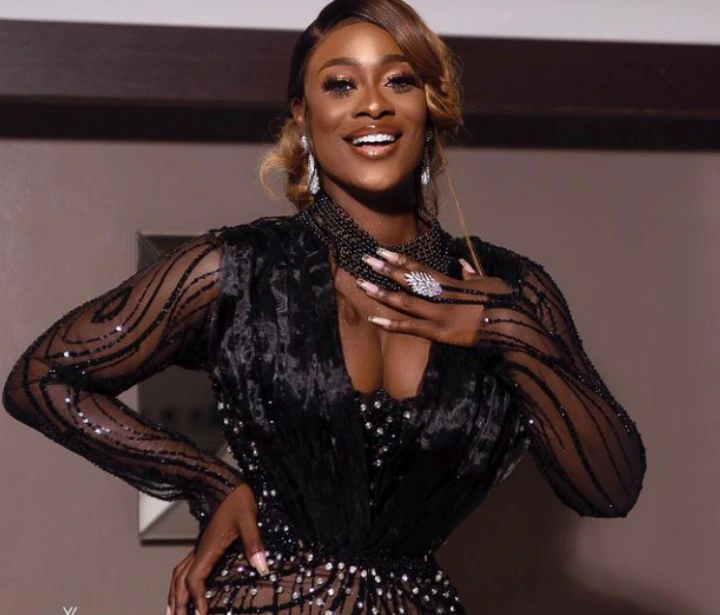 Speaking in a recent post shared on her Instagram story, Uriel warned ladies to stop telling people about their relationships or boasting about what their man did for them or how he makes them feel happy, or else they might lose him to other jealous women. The reality tv star also predicted that husbands and boyfriends would be scarce in 2023, therefore she advised women to keep their man to themselves and enjoy whatever he does for them alone without showing off to the public.
In her words, "Stop telling people about your relationships. How good your man is or what he did. How he makes you feel in entangled circumstances. I just saw in 2023 BF and Husband will be scarce. Sapa dey dry love oh. Shine your eyes and grease your pot. If he is doing right, cross leg, and enjoy please."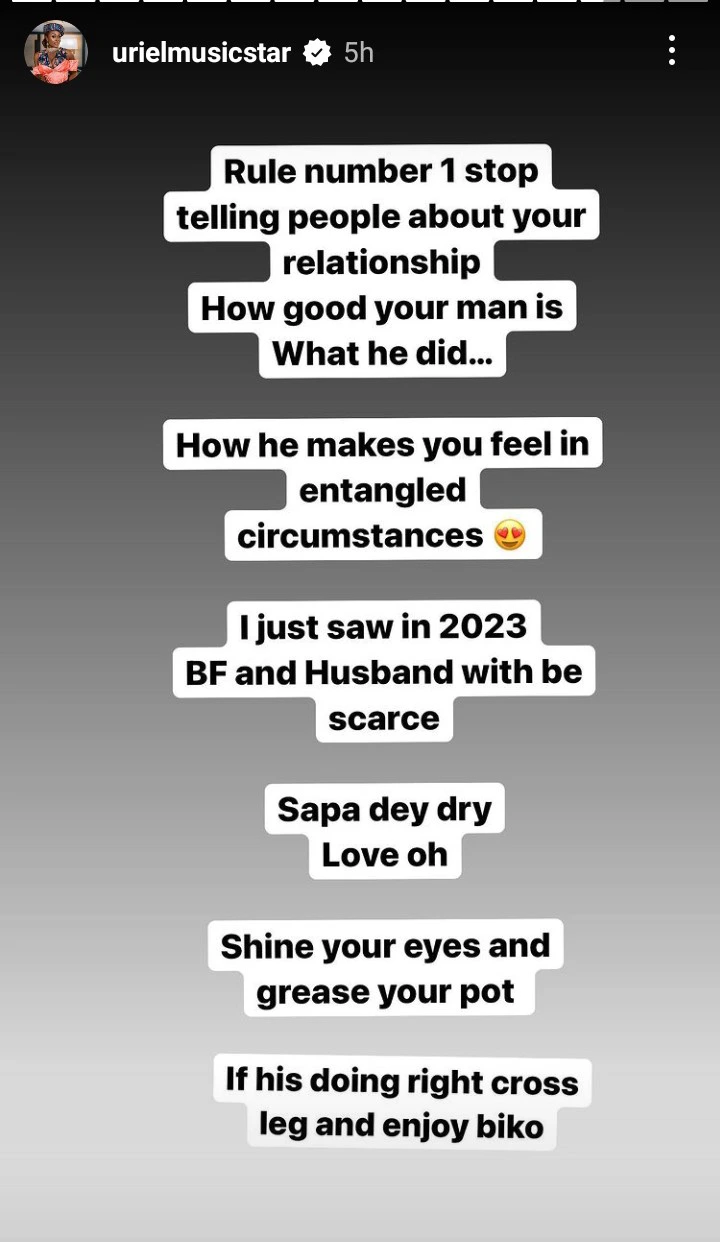 Uriel is of opinion that women should try to keep their relationship private to avoid loosing their men and becoming single when men are scarce. Do you agree with her?