Charles Awuzie, a South African based Nigerian who is referred to as "the Nigerian born with a difference" has replied one of his Facebook fans who wants to join illuminati with his influence.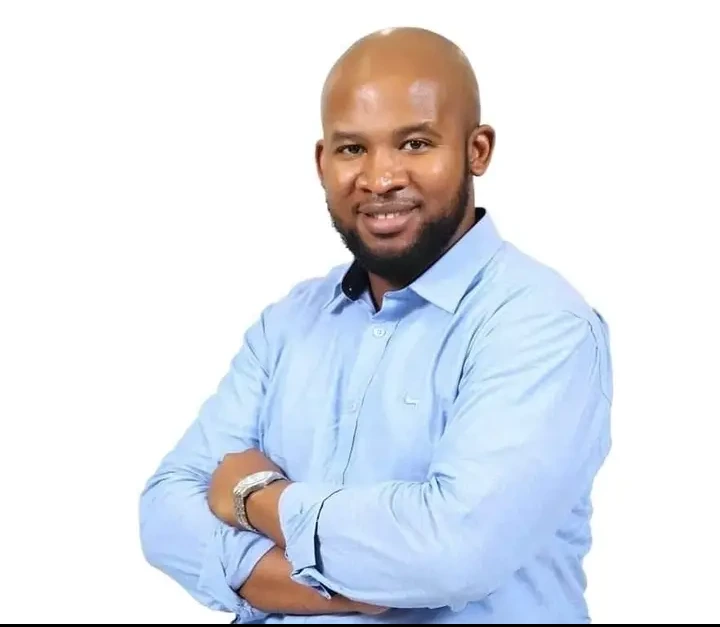 One of Charles Ewuzie's Facebook fans whose identity and location he withheld sent him a direct chat to his inbox asking him to help him join illuminati. The fan explained how poor he is. He told Charles that he is talented, but the problem is that he does not have parents and he is living alone.
The fan showed how serious he was with this request by asking him to show him the way, saying that he will take the instructions no matter the risks involved.
While replying him, the Pastor, and an international speaker on business, technology, reformation, and leadership asked him if someone told him that he is a member of illuminati?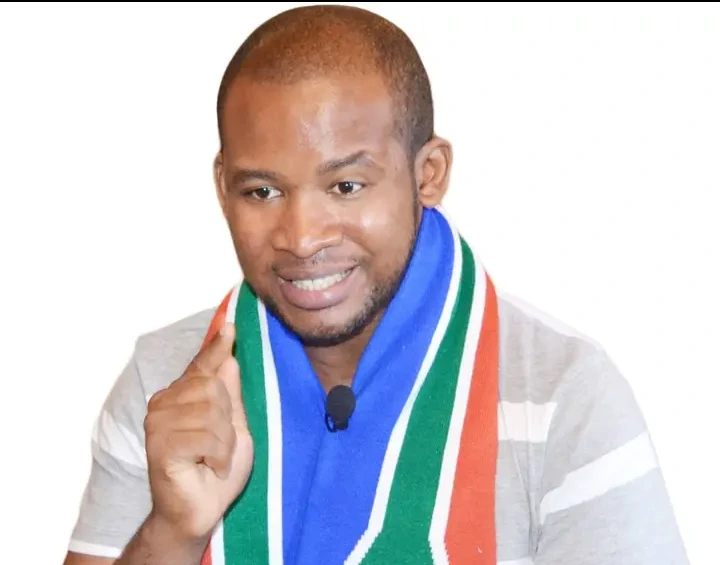 Charles Awuzie took a screenshot of their chat to his Facebook page to discuss more about how people believe that he is a member of illuminati.
In his Facebook post, the Software Engineer, Cybersecurity Expert and Tech StartUp CEO (Gemsbok Group, a South African Infotech Company) said that this is the third time someone is asking him to help them join illuminati.
He said that there is a conspiracy theory out there about him joining illuminati for wealth and power. He said that he is illuminated, therefore, he does not need to join illuminati to become successful.
He added that as someone who is illuminated, he is already powerful as knowledge is power.
While explaining how to become illuminated, he said that people should seek knowledge, be open for new information, be futuristic, find a way to play an active role in emerging markets and should not ignore technologies, but they should study, understand and take advantage of them.
While condemning illuminati, he said that illuminati is empty.
Here is his Facebook post.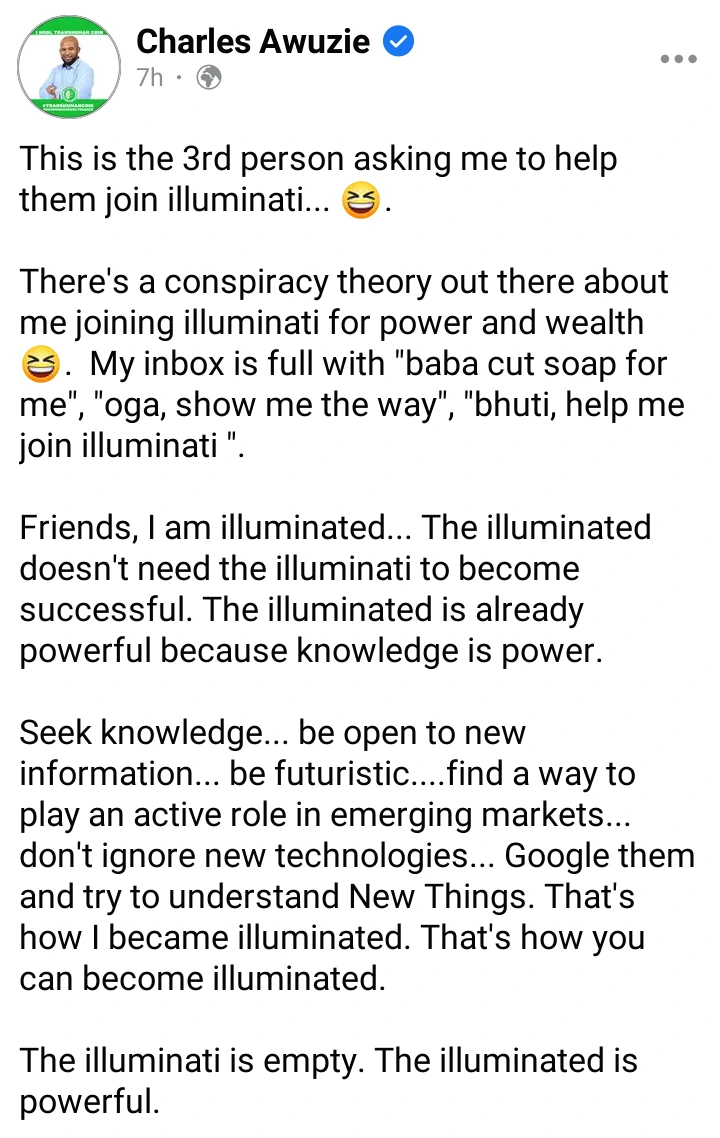 Below is the chat with his fan who wants to join illuminati.