It is a beautiful moment for the former big brother Naija season 6 housemates to reunite once again and share some expressions regarding their previous activities during the show. During yesterday's Big Brother Naija reunion, Angel And Yousef revealed the beautiful moment and time they spent together while the show was still ongoing.
According to the recent video display during the reunion, Angel and Yousef were sitting on the bed having a beautiful discussion about their feeling. Yousef recalled that Angel told him that she loved him but she never said it again. Therefore having two minds since she didn't repeat the word for some days.
After having their first k*ss, their relationship kept moving smoothly. Ebuka asked Angel what she think about Yousef's personality. She claimed that she loves Yousuf because he was sweet and sensitive.
But she said that she doesn't know if he was serious about liking her. According to her, she said that when the male housemate was asked who they loved during a game, her name wasn't called so she felt like Yousef was bored and she loves his companions.
Ebuka then throws the next question to Yousef regarding his friendship with Angel. Yousef started with how they first met. He said that he love talking to Angel but he was scared to make his move because he normally sees Angel talking and spending time with another male housemate like Cross.
He revealed that he was jealous of seeing Angel spending most of her time with another housemate. He has decided to shoot his shot if not for Angel's friendship with other housemates. Kindly click on the link to watch the full video.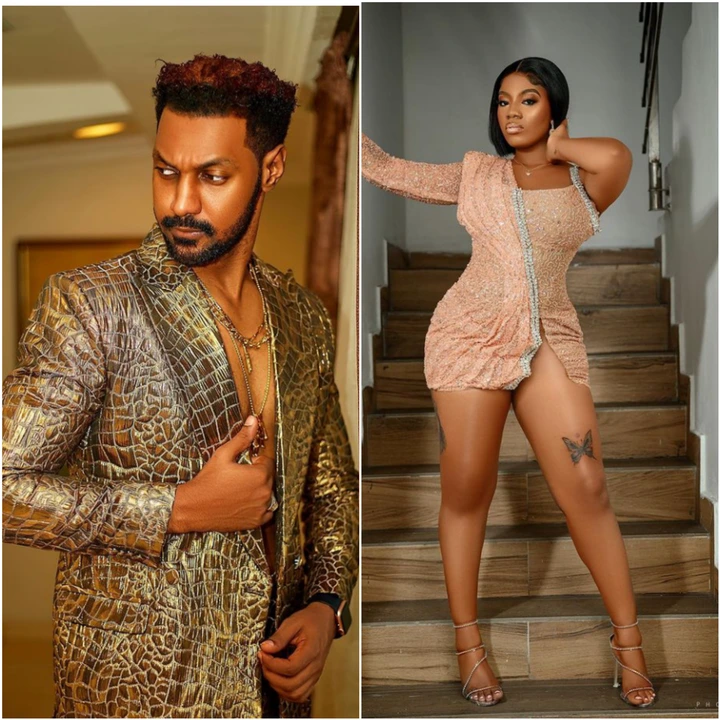 What do you have to say about Yousef and Angel's beautiful love story during the show?