Popular media personality, Japheth Omojuwa, has questioned Nigerians who have been partaking in a current viral fad on numerous social media platforms.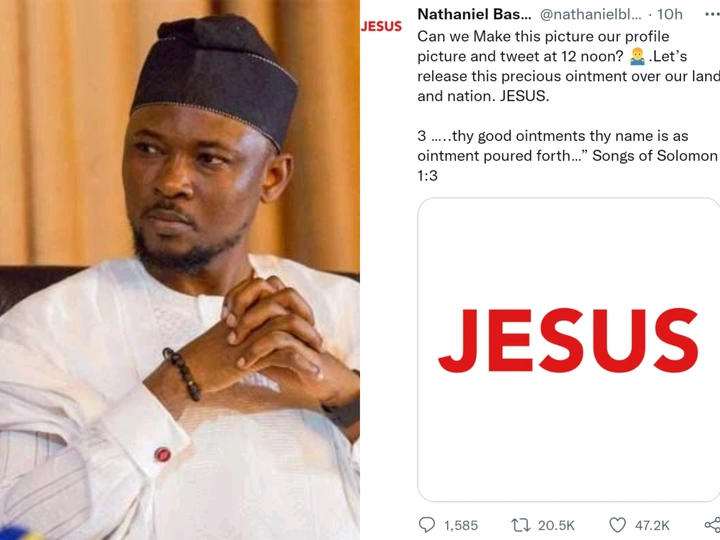 According to an article on Linda Ikeji's blog, the fad began when Nathaniel Bassey, a prominent gospel singer, encouraged his supporters to change their profile pictures to a picture with the word "JESUS" boldly written on it. Take a look at the following post.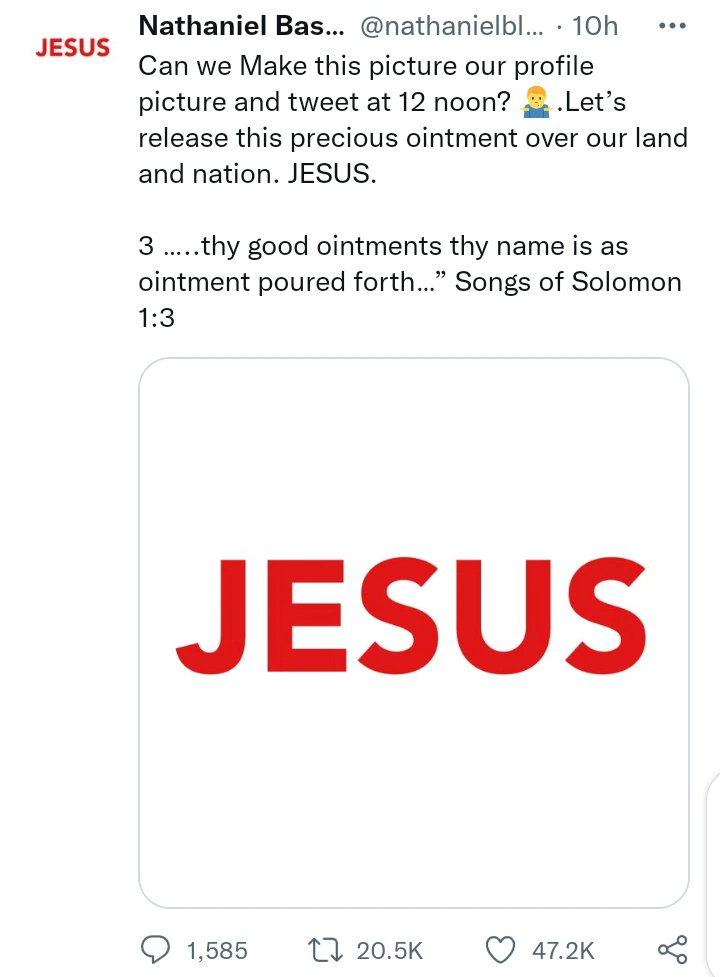 The gospel singer's post went viral, and many Nigerians took up the challenge of updating their profile pictures to match the one he shared. However, some Nigerians, including well-known media celebrities, have raised concerns about this tendency.
In response to the trend, Omojuwa turned to Twitter to ask Nigerians what the fad was intended to accomplish. He stated in the article that he wants to know why the trend is happening and that he has seen well-educated people do absurd things in the name of religion.
Take a look at his post below.

What are your thoughts on the current trend?
What are your thoughts on post?