Popular Female Comedian and skit maker, Ashmusy (real name: Amarachi Amusi) has gone ahead to reveal what surgery feels like.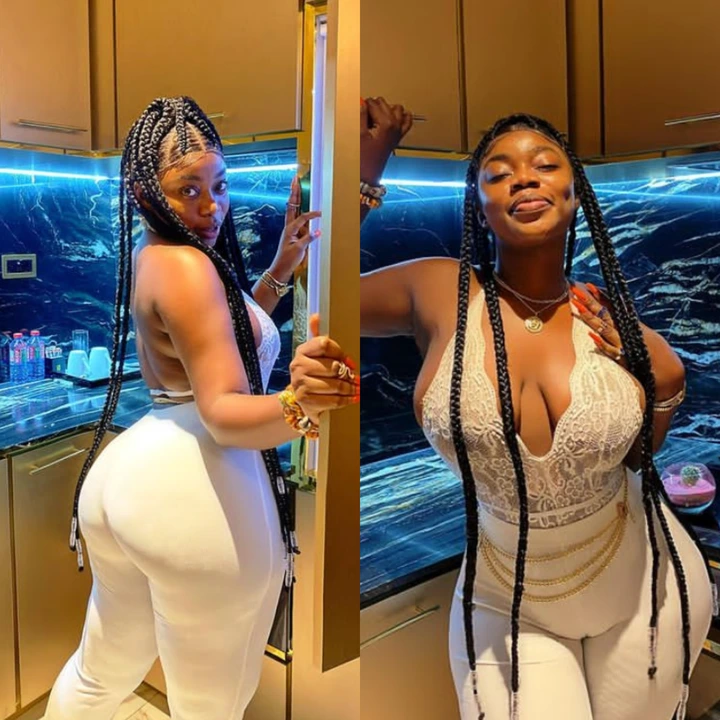 We should recall that about 3 days ago, the comedienne admitted openly that she did a surgery, which was carried out on her in the month of December, last year.
She took to her Instagram story a couple of hours ago to reveal that surgery is quite painful and one would suffer from the procedure. She also added that she would not advice her enemy to do it.
Check out the screenshot below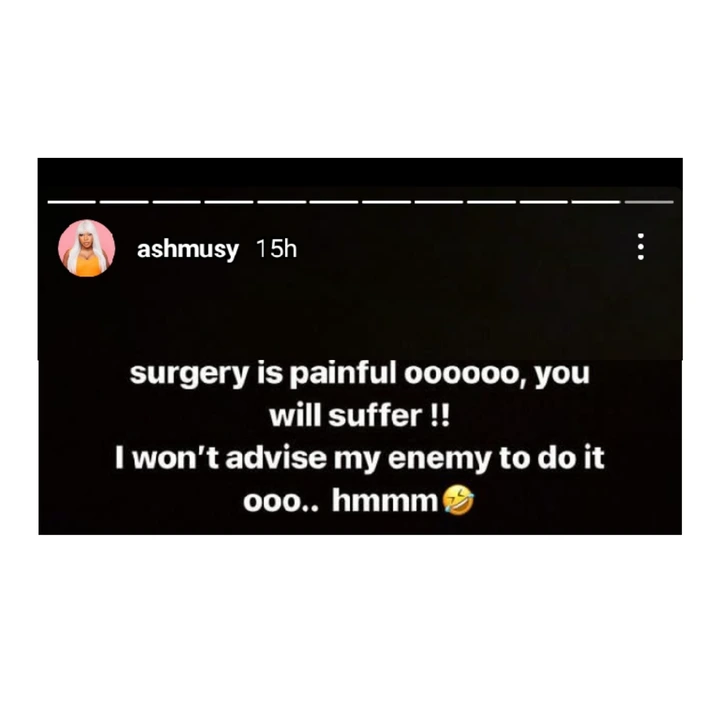 Cosmetic surgery is one process that some females have undergone in a bid to enhance their feminine appearance. And we have heard different celebrities attesting to the fact that the process is usually very painful. Going by this revelation from the comedienne in addition to what others have said, do you think enhancing your body through cosmetic surgery is worth the pain?