People Spotted Sleeping During The APC Presidential Primaries
The All Progressives Congress Presidential Primaries denied many people of their sleep because of their eagerness and willingness to stay awake and see the end of the election live and direct. However, some people could not cheat nature as they were later driven away from the visual and aural part of the viral event.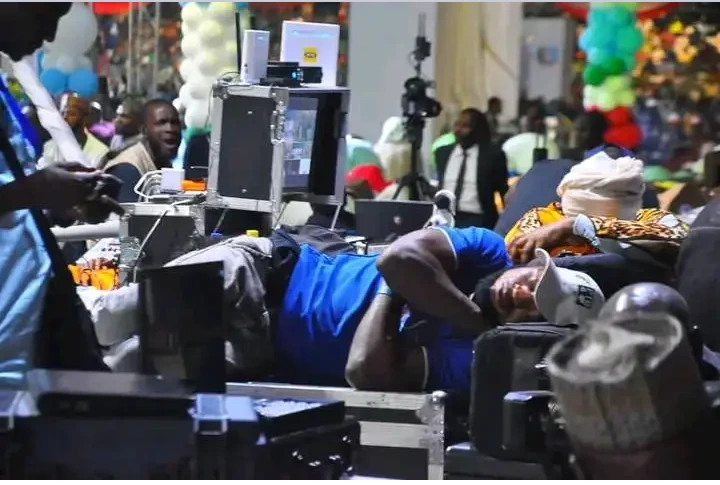 The DJ and many supporters of the All Progressives Congress were captured sleeping at the convention venue; Eagle Square, Abuja.
When they could not ignore the voluntary action of the muscles, they had no other option than to lay down at the nearest position and take some sleep.
However, Nuhu Ribadu, Former Adamawa All Progressives Congress gubernatorial aspirant was captured on television sleeping at the convention venue. Nuhu Ribadu sat among other members of the party couldn't help but to take some minutes sleep intermittently.
While many other people around Nuhu Ribadu were awake, a female soldier was also spotted sleeping behind him, just in line with his position. Both Nuhu Ribadu and the female soldier were seated while sleeping intermittently.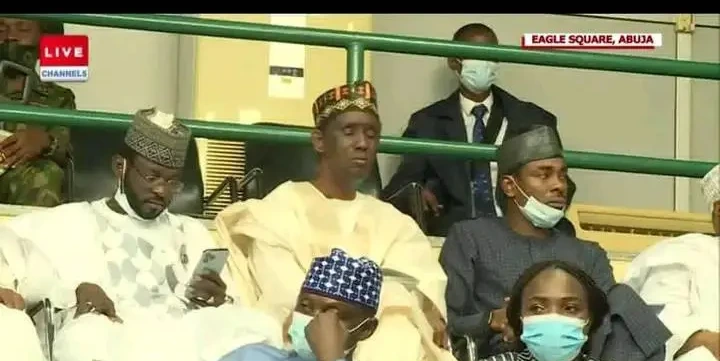 Nuhu Ribadu and the female soldier
The Information247 on whose Facebook page the pictures were shared said that no one can cheat nature.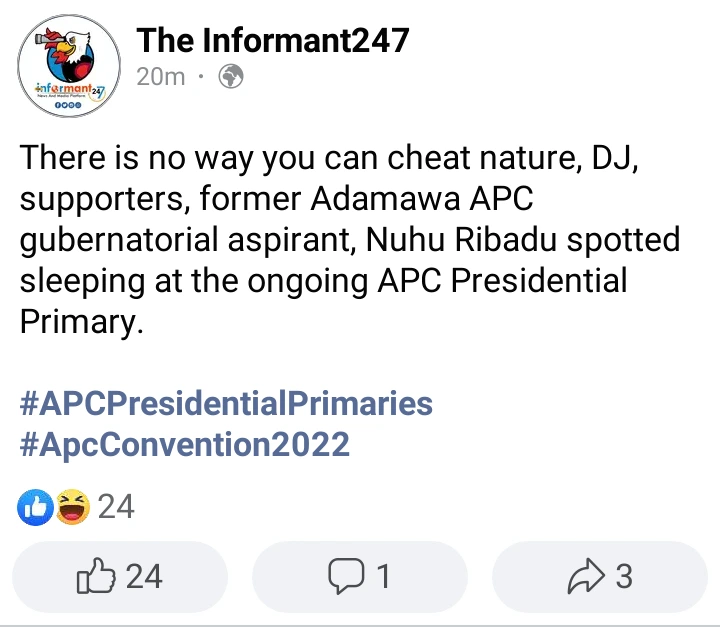 More pictures of sleeping supporters.