(Video)My daughter initially suspected that her father wanted to use her for money rituals – Elizabeth says
Elizabeth, the mother of the 11-year-old girl that was almost used by her father for money rituals has shared her side of the story.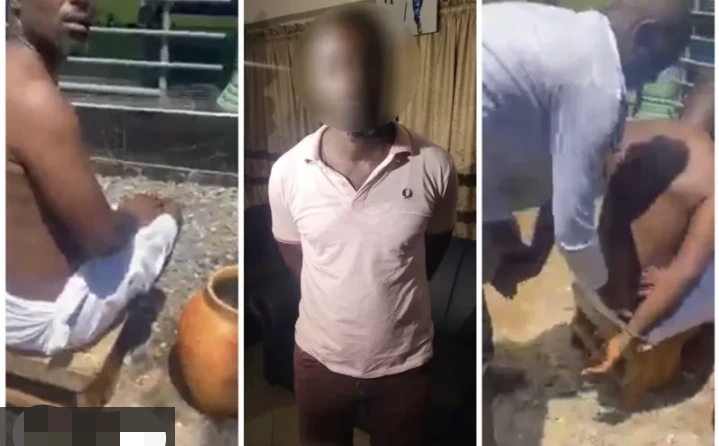 Recall that a few days back, a herbalist exhibited a commendable act after he called the Ghanaian police force to arrest a man that wanted to use his daughter for money rituals.
Speaking to the public broadcaster, Ghana Broadcasting Corporation (GBC), Elizabeth said that her daughter first suspected that her father was up to something bad and even went ahead to voice it out but they didn't take it seriously.
According to her, the girl's suspicion arose after her father asked her how old she is. Elizabeth also said that the man called her on phone and said that he wanted to get the girl a new dress and would like her to go with him to the tailor's place for her measurement to be taken.
Elizabeth said that after she discussed this with her daughter, the girl said that she thinks he wants to use her for rituals.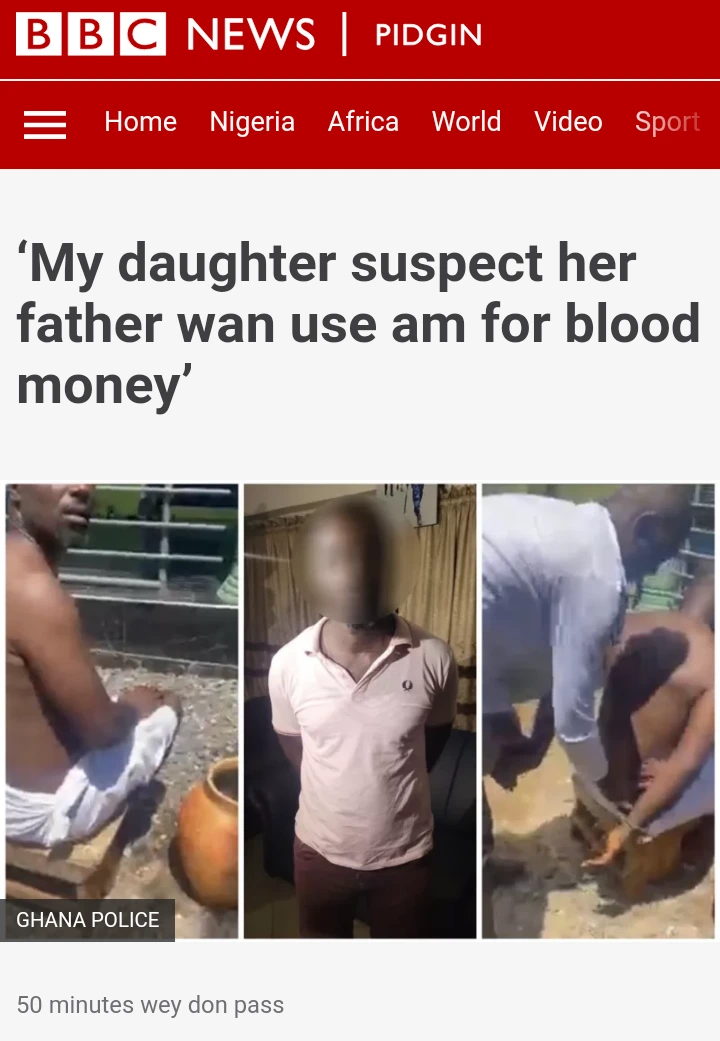 The mother who didn't take the statement seriously however warned her to be cautious while going to the tailor's shop with her dad. She told her not to eat or drink anything he offers her and not to sleep on the way. Elizabeth further told her daughter that if they insist that she pulls off her clothes for the measurement to be taken, she should scream.
CHECK THIS LINK TO WATCH THE UNBEARABLE😪 VIDEO OF HOW A MAN WAS CAUGHT TRYING TO USE HIS DAUGHTER FOR RITUALS