The national youth leader of the All Progressive Congress (APC), Dayo Israel has taken to his social media account to react to the endorsement of Senate President, Ahmad Lawan as the consensus presidential candidate of the party.
Reports had circulated claiming the APC national chairman, Senator Abdullahi Adamu, announced Lawan as the consensus candidate after consulting with the president.
However, the president in a swift reaction denied reports he had adopted the Senate President or any of the aspirant as his preferred choice.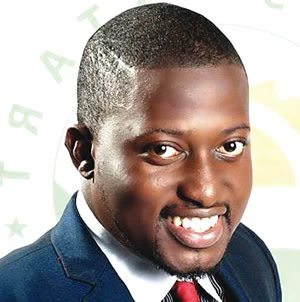 Shedding more light on what transpired at the meeting of the National Working Committee (NWC) members of the party, Dayo Israel, claimed, Adamu, informed them Lawan was the President's preferred choice after attending a consultation hosted by the President.
He said the issue at stake is not really consensus but where power should be retained.
"Earlier today, during the NWC meeting, the National Chairman informed us that after the consultations hosted by the President, he is instructed to inform us that Ahmed LAWAN is the preferred choice. We were only informed, it wasn't deliberated upon. Neither was our opinion sought
The issue at stake is not about consensus but about Federal Character. Let's not mix issues. What is at stake is should power be retained in the North or move to the South. The Northern Governors with the President have supported the Southern agenda, the NWC members support this."